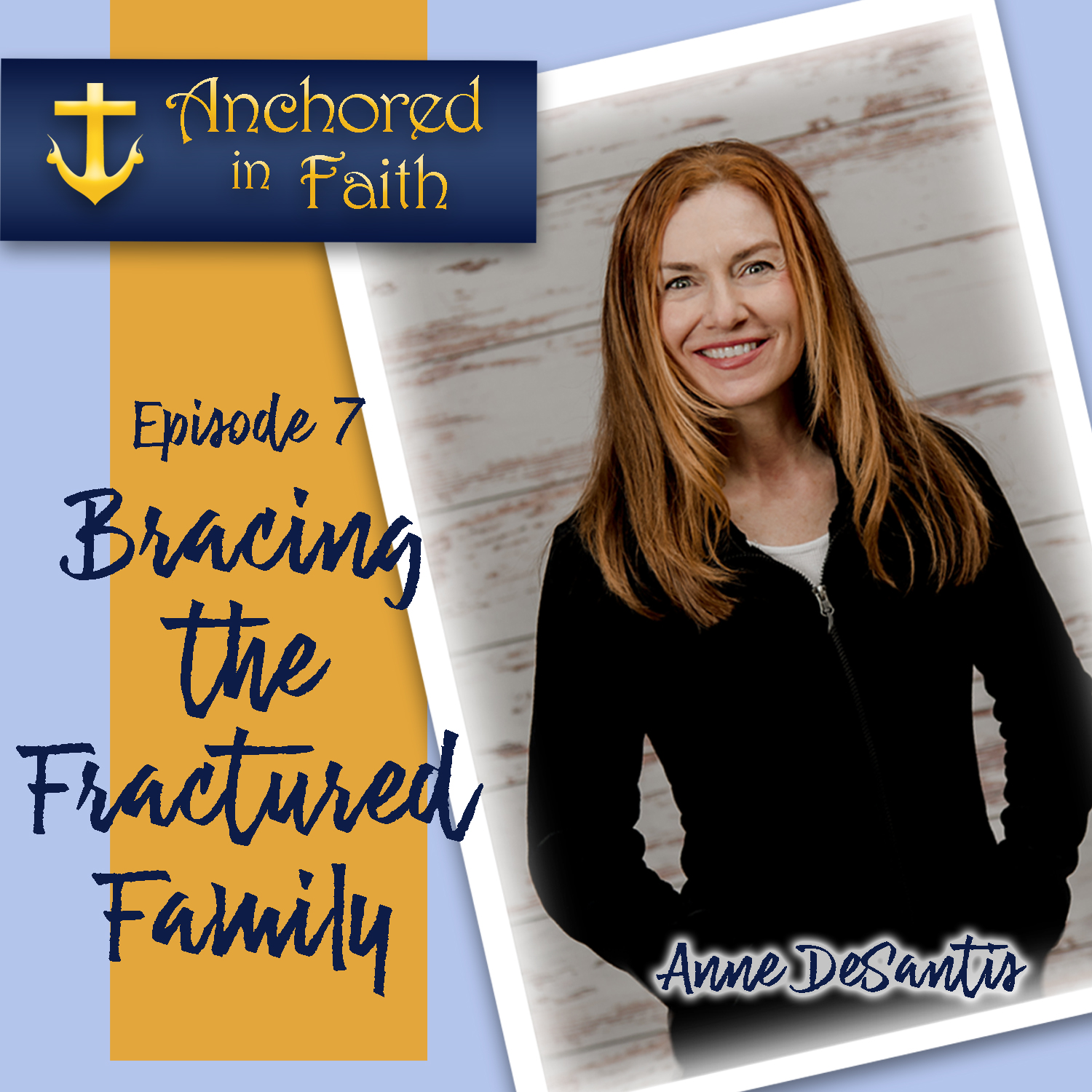 Ep. 7 Bracing the Fractured Family
Mar 1st, 2021 by HCD Talks
After suffering a life-threating complication after giving birth to her second child, Anne DeSantis experienced her own personal miracle after receiving the healing hand of God.  Now a devout Catholic, wife and mother of two, she works to help families in crisis find spiritual healing as a director for the St. Raymond Nonnatus Foundation (SRNF).
Founded by the Mercedarian Friars (the Order of Mercy) in 2015, the SRNF ministers to families in crises such as divorce, addiction, mental health, etc.  They work to provide spiritual healing through spiritual consultations, prayer, and more.  In addition, they have multiple resources available for clients to seek additional help for the challenges they face and struggle with.
Anne DeSantis is also the host of Journeys in Faith, a live videocast that broadcasts on Facebook Live and YouTube, and co-host of Sewing Hope Podcast, both affiliates of the Fiat Ministry Network and Patchwork Heart Ministry founded by Bill Snyder.
Share
|
Download